Autumn term starts
2 Sept




Celebrating 37 Years of Promoting Dance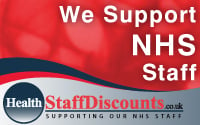 Summer 2015 - #6




Successful Planning Application –
Phase One




A Dance House
for Bristol



Through hard work and dedication the Centre has secured planning permission for the creation of the modern access needed to unlock the potential of our premises, including bringing the large boiler room back into usage. The ingenious design features a central access core linking the premises' multi-levels to achieve disability access, comfortable public circulation and provide 2 multi-purpose spaces.

Obtaining planning consent is a vital first step towards providing Bristol with world class dance facilities. Realising a Dance House for Bristol will now be dependent on a multi-million fundraising campaign….more on this later.

Many thanks indeed to our architect, Sean Redmond, from Ph3 Design for his commitment, investment of time and unstinting efforts in navigating our application through. Thanks also to all those forwarding support for our application.



Finding Just a Bit of Wriggle Room

It has been a busy, though and tense July and August at the Centre. We have vigorously pursued the outcomes necessary for the Centre's immediate survival and growth. All this going on within the shadow of the Bank Holiday expiry of our previous 3 month lease extension. We were able to obtain a further 3 month lease extension i.e. September to 30th November just prior to the last deadline.

Update

The Centre was unable to retain the City of Bristol College's FD Dance programmes at the Centre – meaning the end of a previous 13 year collaboration. Action: There is an urgent need to fill the Centre's vacant daytime studio space. Do you know of any groups seeking daytime dance specialist facilities?
Contact: bristoldance@btconnect.com

Workforce Health & Wellbeing Package

The Centre has launched a package of dance taster sessions offered to workforces of local businesses. This promotes the advantages of promoting a healthy and happy workforce outlining the extraordinary benefits of dance. This has also been sent to the local NHS Trust. Action: Do you think your Company's HR Department may be interested in our dance taster package?
Contact: bristoldance@btconnect.com

Business Sponsorship

The Centre still awaits all the outcome of its sponsorship proposals to local businesses.
Action: Do you know any local businesses who might be interested in sponsoring Bristol Community Dance Centre?
Join in the debate: bristoldance@btconnect.com

And where do we go from here?

THE BEST POSSIBLE WAY OF SUPPORTING THE CENTRE IN ITS HOUR OF NEED IS TO COME ALONG AND DANCE! TELL ALL YOUR FRIENDS TOO!

Dance Centre classes are running as usual.

More details in our forthcoming Autumn Newsletter.